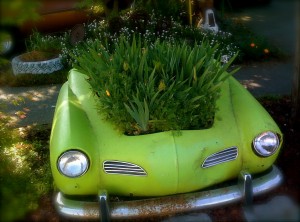 Most businesses that know they need to create a customer engagement program start with good questions:
How do we establish our brand promise and get it in the forefront of our customers' minds?
How do we become an essential partner with our customers?
How can we best understand their everyday needs and challenges?
What's missing here, though? Most questions and objectives that drive customer engagement programs focus on the external but give little thought and planning to the internal…you know, those people you might know as "employees." I'm probably preaching to the choir if you're a community manager or in a similar role where your success is tied to gaining internal buy-in (if this is you, feel free to share this post with your manager, CMO, or CEO who needs a good prodding).
Okay, so if you or your company is intent on implementing a customer engagement program think about how it will integrate into your organizational cultures and dynamics. The question that needs to be asked is:
How can we generate acceptance and adoption of this program throughout the organization?
Success in your program begins with making sure your entire organization and workforce is aligned to your program's goals. Here are a few ideas to make that happen:
Get internal buy-in. Yeah, I know…easier said than done. But consider this: your customers are savvy enough to know when they're being conned and even a whiff of insincerity will trigger a nasty visceral response that will only get amplified through the web and social media. Avoid that insincerity by making sure that each one of your employees – not just the ones who are customer-facing – know the objectives and expectations of your customer engagement program. Each employee needs to embody the soul of your program. If they don't, they might as well just answer the phone with "Hello, how can I lie to you today?"
Identify prospective employee evangelists. Just as you're going to want to locate your customer evangelists, you need to figure out who among your employees are going to be crucial to successfully launching your program. Not sure? Conduct a social network analysis inside your organization. That will help you determine who your prime influencers and connectors are. These folks are not always managers and execs…they could be your receptionist or mailroom guy or junior salesperson. But whoever they are, you need to encourage them on-board, get knowledgeable about the program, and give them all the tools and resources they need to evangelize your program from the inside.
Understand and build competencies. Don't assume all your employees are techno-wizards and social media smarty-pants. Many are not so it's your mission to figure out which individuals need training and then deliver it. If you're developing an online community, give your folks a chance to get their mitts on it. If you're using video to connect with customers, make sure your employees know what's happening so they don't sound like ignorant buffoons. Nothing is worse than developing a slick new program but not having all your employees reading and working from the same playbook.
And for heaven's sake, BE REAL. I'm going to level with you about something you probably already know: trust in corporations is at a pretty dismal place right now. Customers are on hyper-alert for any phoniness so if you're thinking you can glide your way through an engagement program, you might want to let your PR folks know up front. Your program will only be successful if your business and brand are real, honest, transparent, and caring about your customers. Get that right and your customers will be open and willing to build a great relationship with your company.
photo credit: pdxdiver (via Flickr)