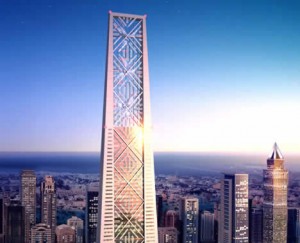 Remember the character George Costanza from Seinfeld? You may not know it but me and him, we have much in common. We both (still) have a little thing for Marisa Tomei. We both have a better than average shot at making idiots of ourselves in public. And we both wish we were architects.
When I was a kid, I loved building things. I remember my grandmother had a couple of small streams around her house. You'd often find me building dams on those streams with pebbles and mud. When the dams fell apart, I'd just rebuild and try to make them stronger. I had a closet full of Erector Sets, Legos, and other construction toys. I fondly recall that I particularly loved my KENSTRUCT Girder and Panel Construction Set made by Kenner Toys.
Perhaps you're asking why the hell didn't I become an architect. The short answer is: I honestly don't know. While I didn't really excel at math, I was a pretty good geometry student. And when I did drafting as part of wood shop in junior high, I truly enjoyed it. Maybe I didn't get the right nudges as a kid. Or maybe I did and ignored them.
But that's not really what this post is about. I don't want to pine for a past that's long gone. And I don't want to miss out on the future that's to come because I'm wallowing in regrets. Instead, I want to honor the creative spirit that still resides in me. Because I still love to build things.
I taught myself HTML back in 1998 (and later CSS) so I could build a website for my organization. I taught myself the basics of relational database design so I could build a better way to manage customer information. I took a significant risk with a job so I could build a customer service team.
Why should being an entrepreneur be any different? I now find myself building all kinds of new things. I'm building a business called inspectiv and creating something I truly believe companies need: help improving their customer experience. I'm also working on an exciting side project as a product manager so I can help build something a group of customers desperately want and need. I'm writing a book on how to rediscover purpose in our work. And I'm helping my wife build her business – Austin Carrie Works – by delivering marketing and branding insight to her clients.
As an entrepreneur, I get the chance to be an architect every day. My raw materials may be different. And my finished product may be different, too. But everything I do is intended to bring an idea from my imagination into reality.