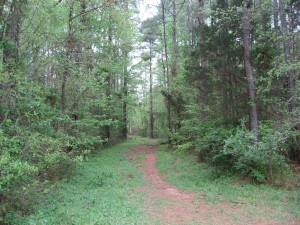 How was your 2012? Now that we're on the 2013 side of things, I find it makes it easier to reflect on the year that was. Personally, 2012 was both hellish and magical. It was a year when I got my ass kicked…A LOT. But it was also when I discovered some important things about myself. About the direction of my life. About what it means to live, love, dream, and fail. Through it all, what I have come to know is that a year in our lives isn't all bad or all good. It's a complex and messy mashup of wonder and loss, where each experience offers learning if we choose to accept it.
Throughout December, I started to write down some of the things I learned (or relearned) in 2012. The list was long, but here are some of the highlights:
Find your rock.
I simply do not know what I would have done without my wife, Carrie, last year. When I had my bad days, she was there. And when I had my REALLY bad, curl-up-in-a-ball-in-the-corner days, her strength and presence helped me stand back up. See, we can't do this thing called Life alone. I discovered a new level of gratitude for her that I may never have known without living through 2012. (I'll say the same thing about my absolutely wonderful parents, Linda and Dennis.) If you have a similar rock in your life, stop reading and tell them right now how much they mean to you and that you're glad to have them in your life.
Failing is an act of courage.
I left a well-paying job to start a solo business in 2012. Actually, I started two of them when counting the venture I started with Carrie called BabbleRousers. And neither of them took off. We sunk a huge amount of money into these ventures and the whole process nearly bankrupted the family (Access to Capital is now my new entrepreneurial mantra). And if there's one thing that I am not able to handle very well, it's the idea of bankruptcy and losing everything. A couple of times, I was visited by panic attacks where it felt like Jabba the Hutt was lounging on my chest.
It took a few weeks for this struggling perfectionist to start to relearn something important: failing takes guts. There are plenty of really good blogposts that speak to the necessity of failing in order to succeed. I don't plan on launching any new business ventures anytime soon, but I'm grateful for the experience and wisdom I gained from the process. Namely, learning and failure must co-exist together if we are going to grow into who we were meant to be.
Dare greatly.
Related to failing, is the act of daring. And no one influenced me to dare greatly more than Brené Brown. Her book, Daring Greatly: How the Courage to Be Vulnerable Transforms the Way We Live, Love, Parent, and Lead was a tough yet welcome read for someone with an undiagnosed vulnerability phobia. Prior to mid-2012, I was doing a bang-up job of extracting as much uncertainty and emotional vulnerability from my life. However, that came with a cost to my creativity, sense of adventure, and desire to leave a powerful legacy. I'm still not where I want to be in terms of living a more daring life…but I'm again moving in the right direction.
What Greatness is ahead…in 2013 and beyond?
It's a terrific question, isn't it? It acknowledges that the very best we can achieve is directly in front of us. It offers hope when we feel stuck in neutral or (worse) wondering if we're traveling down the wrong path.
Here's the truth: this path each of us are on is exactly where we need to be. If we feel like we've taken a wrong turn somewhere in the past, we can take comfort knowing there are no "right" or "wrong" turns. They are just choices we've made. Every choice offers an opportunity to embrace the totality of life's experiences, both good and bad. I'm very grateful for everything I am and have. I know I wouldn't be where I am right now without encountering the magic and pain of life in 2012.
So, here's to a 2013 full of inspired thinking, bold action, and personal evolution. I look forward to walking it with you.